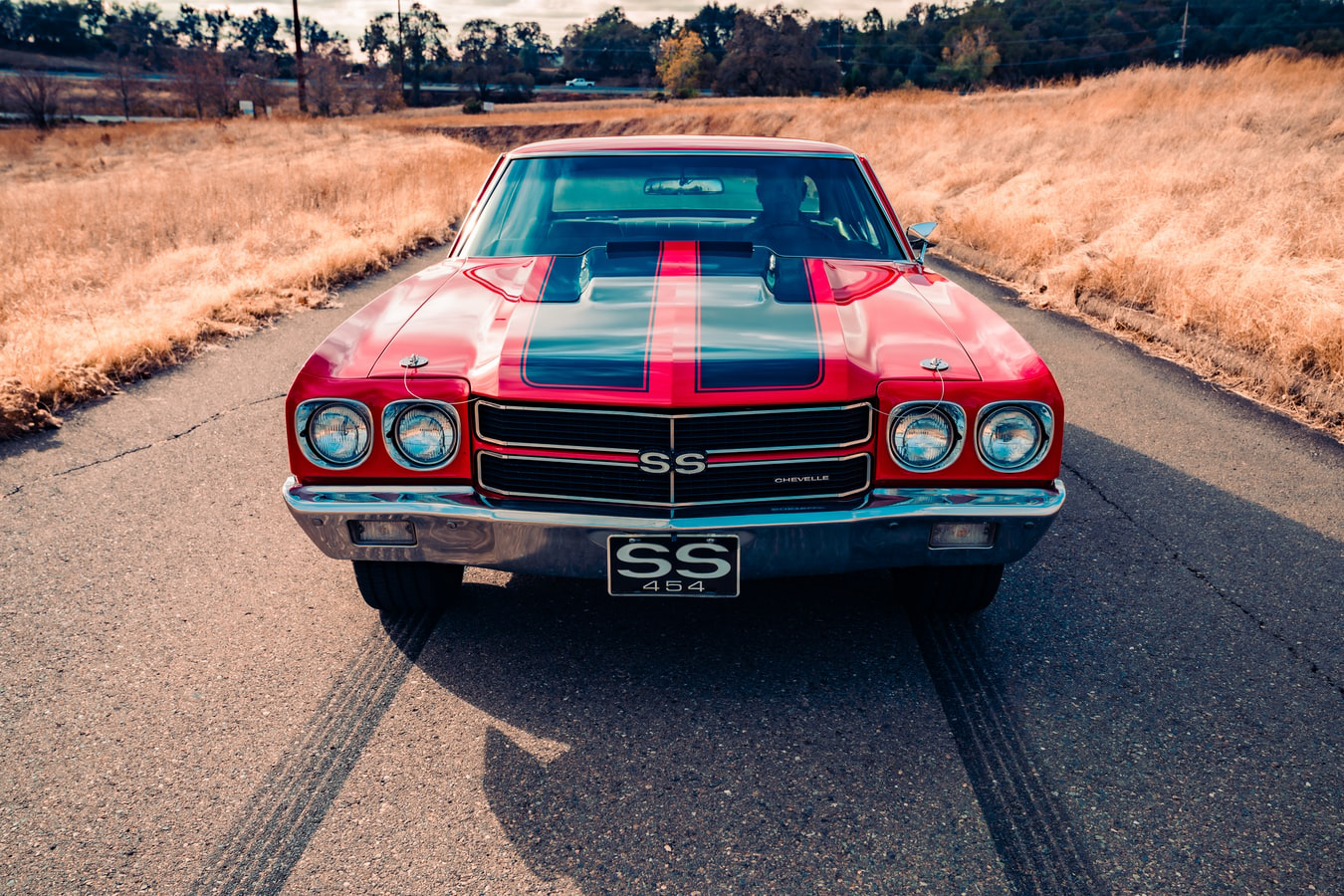 How to safely buy and ship your classic car from the USA to Europe?
Some of us dream of having a real American muscle car. At FreightHammer, they want to help you make your dreams come true. That is why they help customers in their search for a dream car and advise them how to safely transport it to Europe. Because of the Covid-19 pandemic everything can be bought online and while travel restrictions limit you in physical travelling, you can still buy a classic car anywhere in the world. How? By using the world wide web and the expertise of FreightHammer!
Why choose for an American Classic car?   
Your search for the right car can take you across borders. Many people think about buying an American classic car, because of the different models and brands in the American car market. Besides, many models were never sold in Europe and are only found in America. The fact that you can drive a classic car or old-timer only found in the USA, makes it perhaps the only one on the Belgian or Dutch highway. And who does not want to have a unique car that no else has?
Driving around in a unique car is the first main reason for choosing an American classic car. Besides there are even more benefits when buying from the USA, think about price and availability. You can save a lot of money when buying abroad and importing to Europe. When importing via FreightHammer the prices are very attractive, you only pay 9% VAT in the Netherlands and only 6% VAT in Belgium when importing an old-timer of more than 30 years old.
Where to buy an American classic car? 
The world wide web gives you endless opportunities, but where to start when searching for your dream car? The best choice is to work with a company specialized in importing vehicles, that is why FreightHammer is your perfect partner for this job. They have good connections, and work with a network of vehicle specialists based in America, Canada, United Arab Emirates, … and everywhere else in the world. These specialists in the USA are spread out over the entire country. They are true experts in loading vehicles safely and will be very cautious when transporting your valuable freight.
Weekly departures from ports as New York, Los Angeles, Houston, Oakland, Savannah and Miami give you as a customer a lot of possibilities. The crossing from New York to the ports of Rotterdam and Antwerp takes about 12 days and from California about 30 days.
Have you seen your dream classic car abroad? Don't hesitate to contact one of Freighthammer's transport specialists!

The actual shipping
The process of shipping a classic car is very similar to any other vehicle. Want to know more about all the steps in shipping while importing and exporting? Read the very first blog article "Tips & Tricks about importing or exporting your dream car!"
Because international car logistics is FreightHammer's key business, they emphasize how important it is to safely ship your dream car when importing to Europe. The team of transport specialists might advise you to ship your car in an individual container or to extra insure your vehicle. Depending on external conditions they might recommend choosing a seaworthy packaging.
From any port worldwide they can transport your vehicle fast and safe. In the USA and in Canada they use the so-called "groupage containers" which transport weekly. This gives them the possibility to work efficiently and fast so that you don't have to wait too long for driving in your splendid new car.
Besides transporting your vehicle safe from port to port by water or by air, it is also nice to know that they can arrange transport from any pick-up point (from the local car seller) to the port. No matter what your location is, FreightHammer can make it happen! Contact them and provide them with your details and they offer you a personalised quote. On top, they work with local connections that ensure you to safely transport your beloved vehicle.
These local agents arrange a safe payment with the seller and together they guarantee a safe and reliable handling of your transaction. They call this the escrow service. This way your international payment is secured.
When your classic car arrives in one of the European ports FreightHammer can arrange that your old-timer is safely stored in one of their warehouses in the Netherlands or in Belgium. Your car is ready for pick up from the port. Or if you prefer they arrange to bring your valuable vehicle to your home address. When you wake up in the morning your dream car is parked in front of your house.

Why choose for FreightHammer? 
The team of transport specialists are excited to help you with importing your American classic car to Europe! They will advise you in a personal way with appropriate advice, in each part of the logistic process.
Their features:
Weekly departures from any major port in the USA. From New York to the port of Rotterdam or Antwerp takes about 12 days.
The transport specialists work with local agents worldwide, together they guarantee a safe and reliable handling of the transaction with an international payment that is secure.
Attractive prices when importing make it attractive to choose for a classic car: only 9% VAT in the Netherlands and 6% VAT in Belgium when importing an old-timer of more than 30 years old.
FreightHammer's warehouses in the Netherlands and Belgium are perfect when importing old-timers to Europe.
Their network of vehicle specialists guarantee that your vehicle is loaded safely and with all the caution that is needed for your American dream car!
Pick up and drop off is possible at any given location for your valuable vehicle.
If, after reading this blog, you still have questions about your specific situation regarding the import of your dream car to Europe, please feel free to contact one of the transport specialists via this contact form. If you prefer, you can also call us or send a chat message on our website.